Understanding the renal system
While the main function of the renal system is production and excretion of urine it is also the major route of excretion for organic waste products from the body. It also plays a vital role in maintaining the composition of body fluids.
Therefore, it is important that nurses and other health professionals understand the structure of the renal system and how it works, enabling them to detect and prevent issues with the renal system.
The Renal Game is an engaging way to learn about the structure and function of the kidney, nephron, and renal system. Game-based learning makes training more enjoyable and memorable, and the Renal Game helps groups of student or qualified health professionals test and improve their knowledge of the anatomy and physiology of the renal system.

A flexible, reusable learning resource
With 250+ question cards across 6 key topics, The Renal Game is a flexible and engaging way for student and qualified health professionals to develop and test their knowledge of physiology, anatomy and biochemistry of the renal system. Players move through the nephron, discussing and answering questions based around what happens in each part of the nephron:
Glomerulus
Proximal Tubule
Loop of Henle
Distal Tubule
Collecting Duct
Antidiuretic Hormone (ADH)
The person organising the game session can choose a selection of cards from each pack which best suit the group playing or use all of the card for a full exploration of the renal system. With lots of cards to choose from, the game can be used repeatedly by the same group by choosing a different selection of cards for each session.
Developed by Clinical Nurse Educator
The Renal Game was created by Gill Hart, Clinical Nurse Educator at The Newcastle Upon Tyne Hospitals NHS Foundation Trust. Gill has been using the game with student and qualified nurses for over 3 years.
"We have all experienced death by Powerpoint during training – but I believe that for learning to be effective it needs to be engaging, fun and interactive. To support learning and help information to stick, I created The Renal Game. I have been using the game in renal replacement study days and at our Trust's Critical Care conference since 2016, and I hope that it will now allow individuals across the country to learn in a fun, relaxed environment."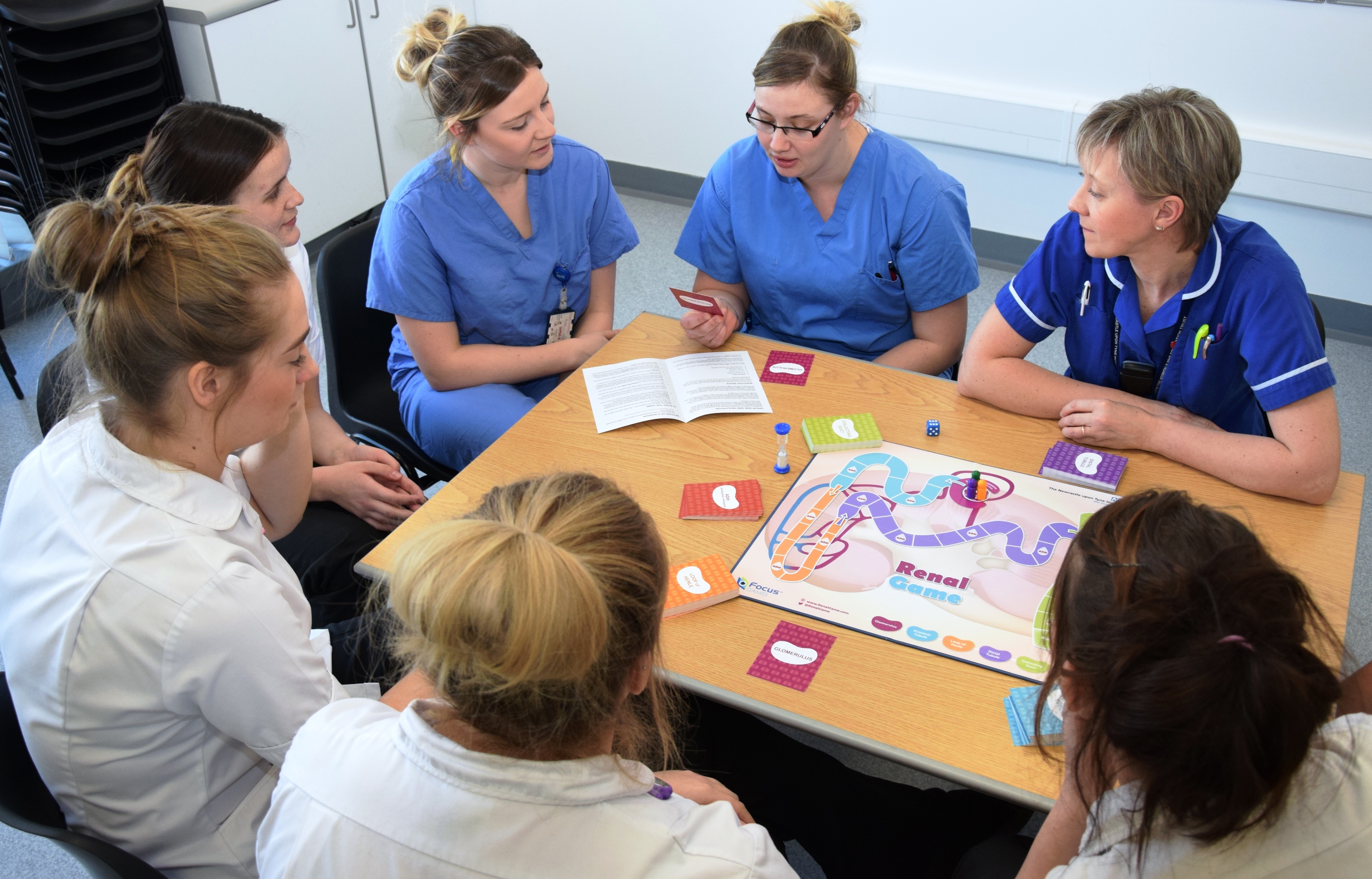 Maurya Cushlow, Executive Chief Nurse at Newcastle Hospitals, said:
"As a trust we actively encourage our staff to come forward with innovative ideas on how to improve our service, and the Renal Game is a perfect example of this. It will certainly help our students and staff to engage in training, and hopefully it will become a vital addition to learning in other healthcare organisations throughout the UK."